PerfectShaker - 6 Meal Cooler Bag, Batman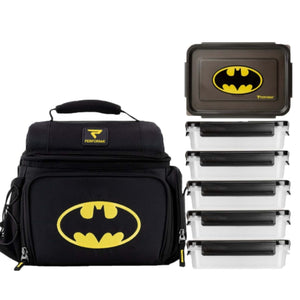 PerfectShaker - 6 Meal Cooler Bag, Batman
Regular price
Sale price
$99.99
Guaranteed safe & secure checkout
PERFORMA IS PERFORMANCE
Our ultra-premium 6 meal cooler bag is easy to clean, has a reflective lining, is lead safe, BPA, and PVC Free.
Every MATRIX™ 6 Meal Cooler Bag is built to deliver against any demands it will endure.
Features:
Easy access interior zippered compartment
Adjustable side pocket fits shaker bottle + snacks
High-density thermal insulation
Easy to clean, the reflective lining is lead safe, BPA and PVC FREE
2 interior mesh pockets
2 ice packs that are TSA Approved
Padded carry handle and removable, adjustable shoulder strap
Backside slip pocket and luggage strap
Multi-pocket side organizer compartment with a key fob
6 meal containers that are leak-proof and BPA FREE 
Recommended Dosage: Adults: take 1-2 Tbsp twice a day. Adolescents: No more than 1Tsp twice daily.
Ingredients: Glycerin, Peppermint flavor, water.
Medical Ingredients: Echinacea Angustifolia root/rhizome 5ml, (1:10 QCE 0.5 grams)
100% Organic | Gluten-Free | 25ml bottle
Similar products
Customers who viewed this item also viewed